FRANCOUZSKÝ STYL. ELEGANCE A SYMETRIE.
Aranžace ve francouzském stylu jsou velmi populární. Vyznačují se pastelovými barvami, stylovým, lehkým, dřevěným nábytkem a také elegancí a symetrií. Dekory v této estetice mají také zlacené prvky, které mají zdůraznit bohatství. Naleznete zde mnoho stylových doplňků a dekorací.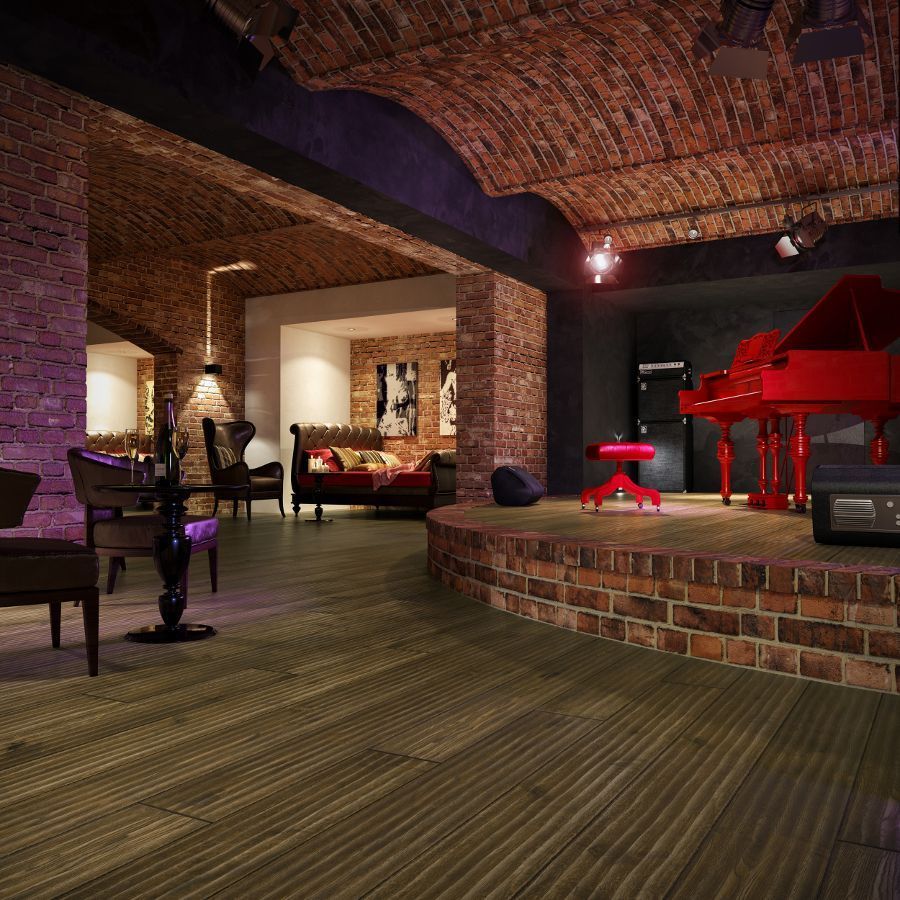 Interiéry ve francouzském stylu jsou obvykle světlé a prostorné. Jejich stěny jsou natřeny pastelovými barvami, pokryty tapetami v jemném vzoru nebo obložené světlým dřevem – je důležité, aby všechny prvky interiéru byly udržovány v jedné barvě. V případě podlahy máme dvě možnosti – světlou nebo tmavou. Výběr může být snadný, ale musíte si to dobře promyslet. Světlé dřevo – tento styl by měl používat pouze dřevěnou podlahu, nabízí širokou škálu možností uspořádání a vizuálně zvětšuje prostor. Tmavá dřevěná podlaha bude zase dokonalým kontrastem ke světlým stěnám a stropům, které mohou být zdobeny bílými štuky. Použití moderní dřevěné podlahy má kromě vizuálních aspektů také užitné hodnoty. Jeden prvek odlišuje takovou podlahu od běžných parket – vypadá sice stejně, ale při chůzi nevydává žádný zvuk. Je to tedy celkově stabilní konstrukce. To je důležité ve stylových interiérech, protože se zde velmi často rozhodujeme, zda ještě ponechat staré parkety, které již v interiéru jsou. Podlaha sice vypadá dobře, ale její každodenní užívání může být problematické – a náš vysněný interiér má být perfektní od začátku až do konce.
Aranžaci dominují béžové, bílé a světlé modré barvy. Nejčastěji používaným materiálem pro design interiérů ve francouzském stylu je dřevo, přírodní látky, kámen a sklo.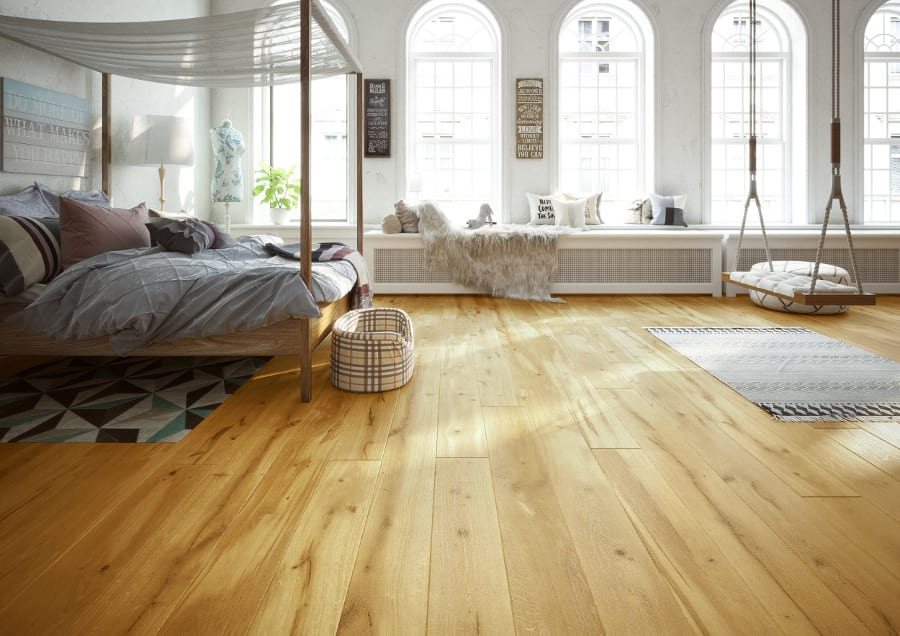 Nábytek v interiérech francouzského stylu by měl být vyroben z vysoce kvalitního dřeva. Je důležité, aby to byl světlý, lehký, vyřezávaný nábytek ve stylu Ludvíka XVI. Židle, pohovka a křesla musí být čalouněné světlou látkou. Uvnitř musí zůstat místo pro luxusní spotřebiče – dekorativní sekretář, krásnou konzolu nebo komodu. Chcete-li dát uspořádání trochu modernější charakter, můžete tam umístit několik minimalistických lesklých kusů nábytku, například skleněný konferenční stolek. Součástí dekorace jsou také gobelíny a zrcadla ve zdobených rámech a měkké koberce. Je důležité, aby veškeré vybavení v místnosti bylo spárováno a symetricky uspořádáno.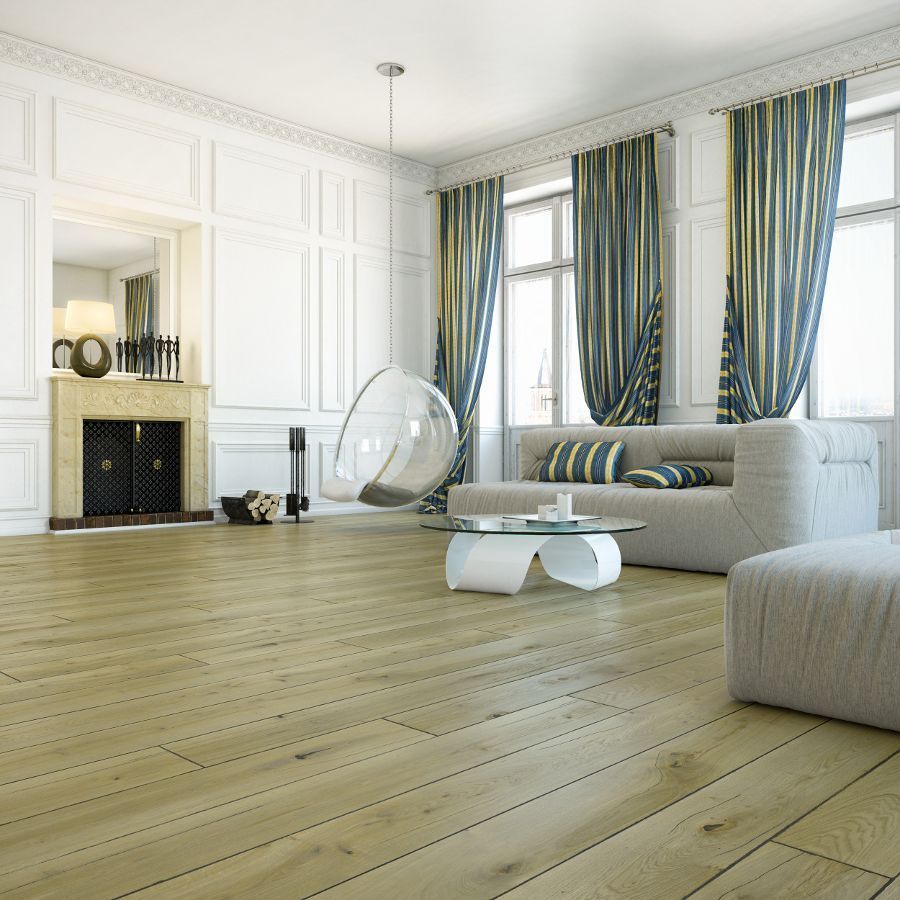 Osvětlení interiérů ve francouzském stylu by mělo zvýraznit jejich nádheru. Lustr může být vyroben z křišťálu a stolní lampy by měly být zdobeny zlacením. Součástí aranžace je mnoho stylových dekorací. Mohou to být jak rodinné suvenýry, tak dekorativní polštáře, svícny, bysty nebo různé drobnosti. Důležité je, aby všechny doplňky zdůrazňovaly luxusní charakter daného interiéru.