LOFTOVÝ STYL. JEDNODUCHOST A MINIMALIZMUS
Jednou z nejvíce žádaných aranžací se v poslední době staly interiéry v loftovém stylu. Charakteristickými rysy této estetiky jsou jednoduchost, minimalismus a modernost. Ačkoli v tomto stylu postrádajícím dekorativnost funkce jasně převažuje nad formou, díky konzistenci tvarů a barev místnosti ztrácí svou zjevnost. Tento styl je ideální pro vytvoření mimořádného interiérového vybavení, který se stane projevem individualismu jeho obyvatel.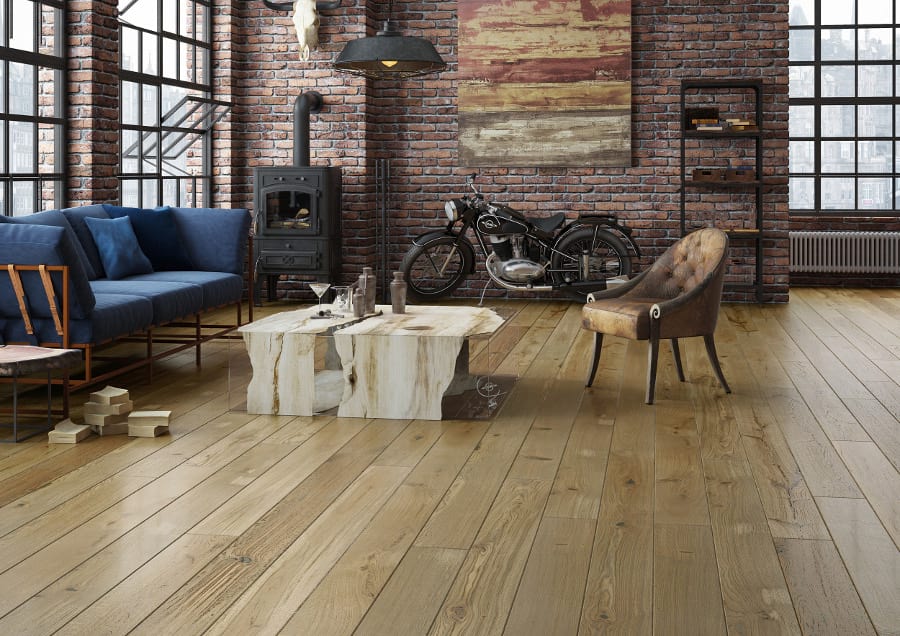 Lotový styl je variací moderního stylu. Jeho počátky sahají do 60. Let 20. století, kdy byly interiéry staré továrny na americkém Manhattanu přizpůsobeny potřebám uměleckého studia a galerie. "Silver Factory", kde tvořil Andy Warhol, byl také loftem. Tento styl si nejprve oblíbili bohatí Američané, ale brzy si našel své sympatizanty také v Evropě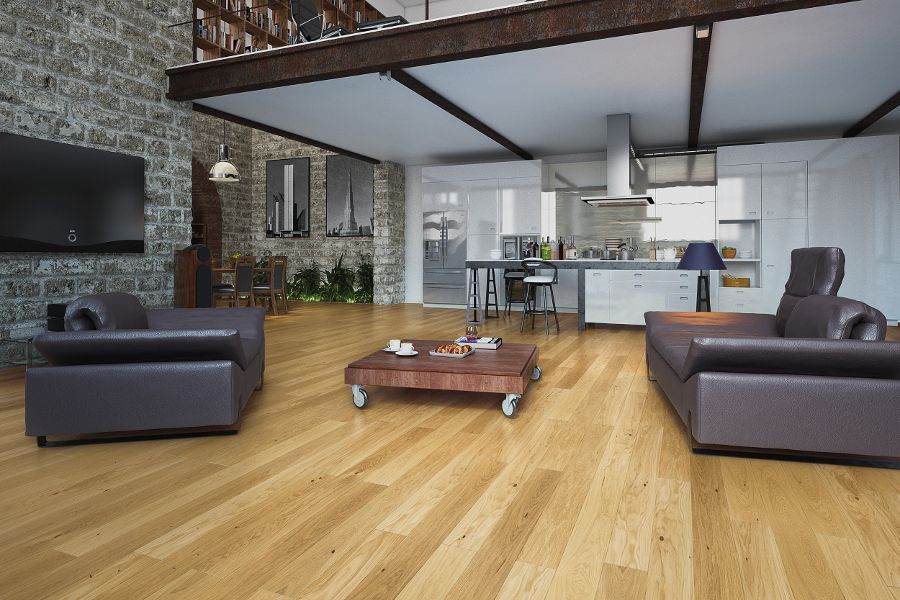 Interiéry v lotovém stylu jsou velmi prostorné. Obvykle je ve velkém prostoru umístěno několik místností. Při projektování v rámci tohoto v konkrétního trendu byste měli pamatovat na dva důležité prvky – podlahy a stěny – to je základ. Stěny jsou vymalovány světlými jednotnými barvami. Kromě barev mohou být zdobeny také surovými cihlami nebo betonem, pryskyřicemi. V nich by měly zůstat odkryté potrubí a kabely. Podlaha v těchto moderních interiérech může být pokryta pryskyřicí, ale postaršené desky zde budou vypadat přirozeněji. Je třeba hledat produkty, na nichž je vidět stopu plynoucího času, stopu kůrovce a výrazné kartáčování. Takové výrobky se obvykle vyrábějí na zakázku. Na trhu jsou výrobky, které vypadají, jako by si již "zažily své", vidíte na nich różne stopy, škrábance … tak to je ta ideální podlaha. Každá další stopa na dřevě, která přirozeně vznikne, jí dodá určitou jedinečnost. Dřevo na podlaze na rozdíl od koberců a běhounů v sobě neobsahuje žádné roztoče. Pokud chceme pod nohama cítit větší teplo, podlaha se jednoduše položí na podlahové topení.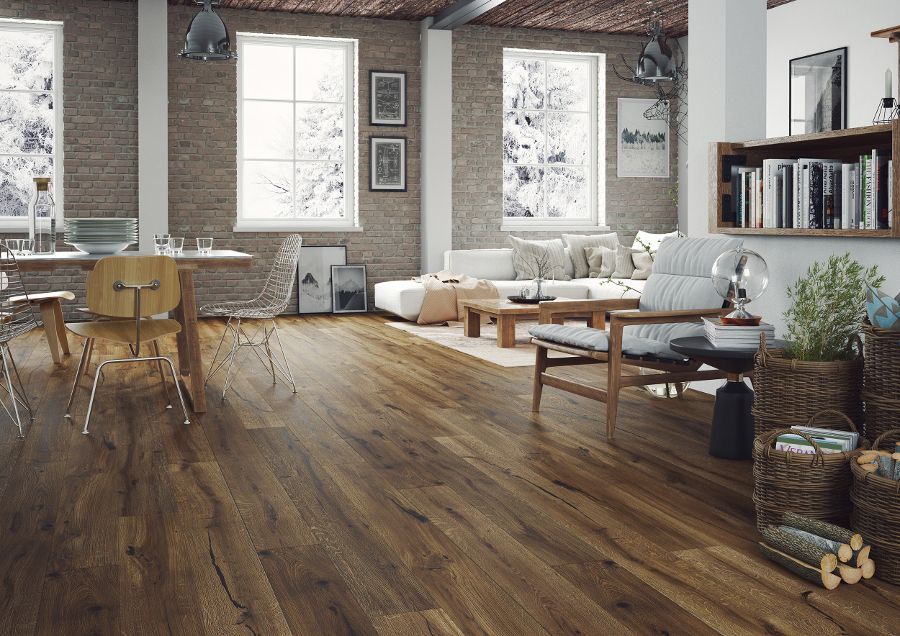 Stojí za zmínku, že lotové interiéry by měly být dobře osvětlené. Velká okna obvykle nejsou zakrytá závěsy a roletami. Umělé osvětlení je navrženo velmi funkčně, takže světlo dopadá všude tam, kde se nejčastěji odehrává život.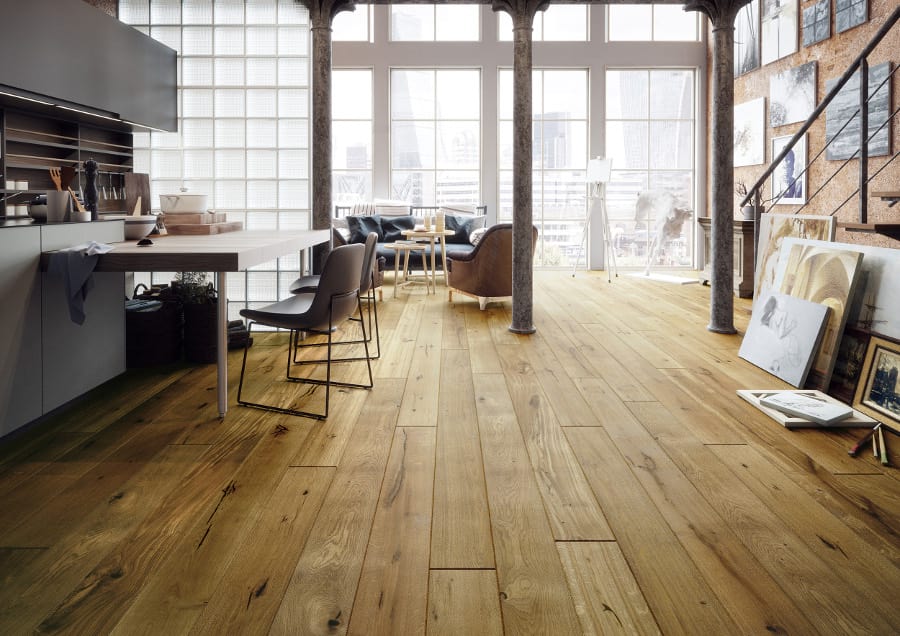 Jaký nábytek by měl být v lotovém bytě? Tento styl se vyznačuje originalitou. Proto jsou mnohé prvky v interiérech originálními nápady jejich obyvatel nebo architektů. Nábytek je obvykle vyroben z levných stavebních materiálů, zejména betonu, dřeva, skla a oceli. Renovovaný nábytek pochází ze starého továrního vybavení.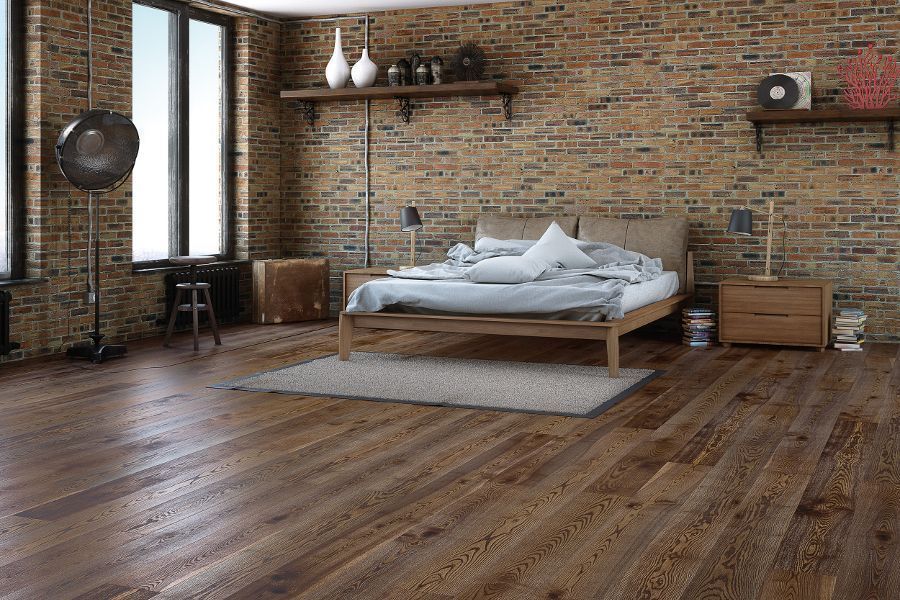 Loftové doplňky to jsou hlavně moderní obrazy a grafika. Není jich moc z nich a vytváří doplňkový akcent interiéru. Charakter interiéru dodávají také designové industriální lampy často vyrobené z kovu a skla.