​BARLINECKÁ PODLAHA V INTERIÉRECH STYLU GLAMOUR
Aranžace ve stylu Glamour jsou luxusní interiéry plné vkusného eklekticismu. Moderní vybavení otepluje barokní nábytek a dekorativní doplňky. Vše je spolu propojeno s lehkým přimhouřením očí. Tato estetika má stejně příznivců jako i odpůrců. Někteří ji nazývají krásnou, zatímco jiní si myslí, že je to kýč. Můžeme to však snadno vyřešit – méně někdy znamená více. Je lepší investovat do dražších věcí – bude jich možná méně, ale jejich kvalita bude odpovídat dobrému vkusu.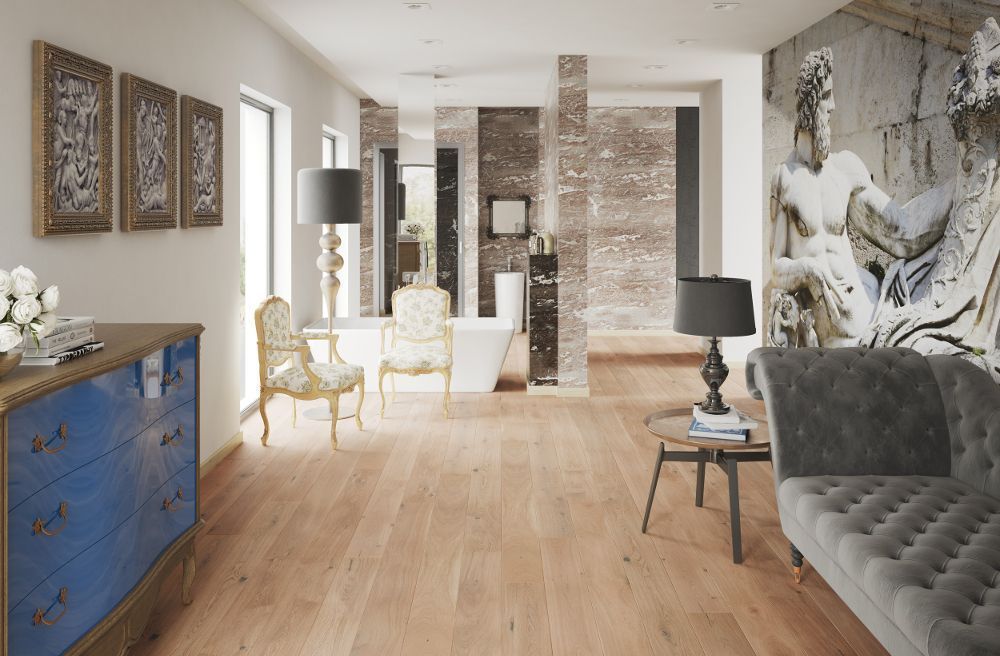 Jaké barvy jsou glamour? Tento styl představuje především různé odstíny růžové a fialové. Mohou to být intenzivní nebo pastelové barvy stejně jako barvy s viditelnou příměsí šedé. Kromě nich mohou být interiéry také v odstínu tmavě modré, sytě zelené nebo bílé a béžové.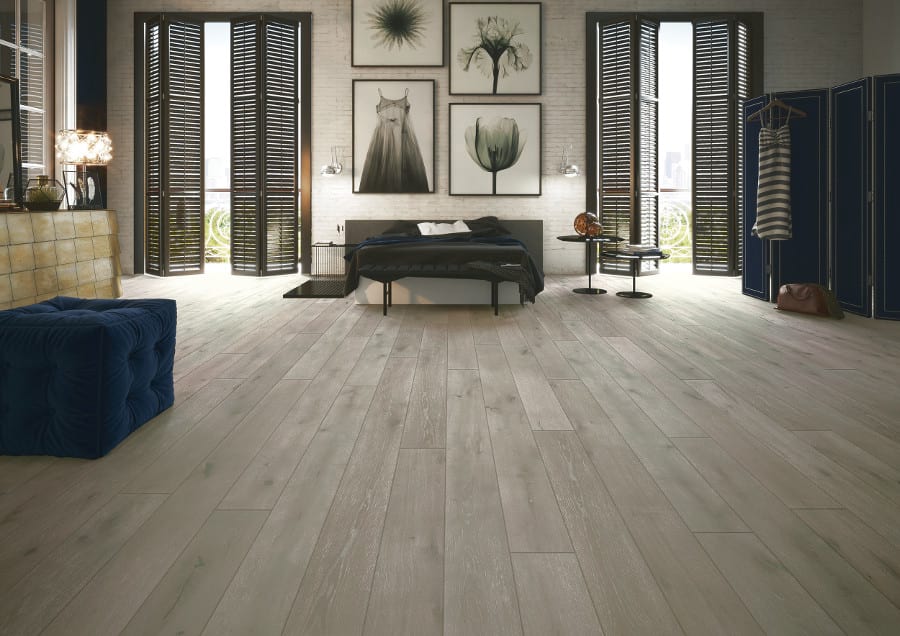 Stěny v interiérech ve stylu glamouru jsou obvykle pokryty nějakou barvou – v jedné místnosti lze použít několik barev. Často však také existují aranžace, ve kterých je část místnosti zdobena tapetami s barokním lesklým vzorem. Podlaha má být nejlépe neutrální, ale musí být kvalitní, protože je ihned vidět. Ušlechtilý produkt, kterým jsou dřevěné podlahové desky s nadstandardním rozměrem a přírodní povrchovou úpravou dokonale zapadají do interiéru, kde je zdůrazněna elegance. Na oknech by měly viset dlouhé vzorované závěsy. Není třeba do nich věšet ještě záclony.
Na co byste měli vsadit při zařizování interiérů ve stylu glamour? Tento styl se vyznačuje kouzlem. V místnostech by měla být spousta lesklých prvků a zlacení. Obvykle jim dominuje těžký masivní nábytek připomínající barokní styl. Patří mezi ně i čalouněné židle s vyřezávanými zády, prošívaná pohovka nebo bohatě zdobený křišťálový lustr. Je dobré, když mají postele polštáře v dekorativních povlečení polštářů a zdobené přehozy. Musíte si uvědomit, že masivní nábytek by měl být kombinován s minimalistickým a moderním vybavením, například s jednoduchou skleněnou lavicí nebo surovou dřevěnou skříní.